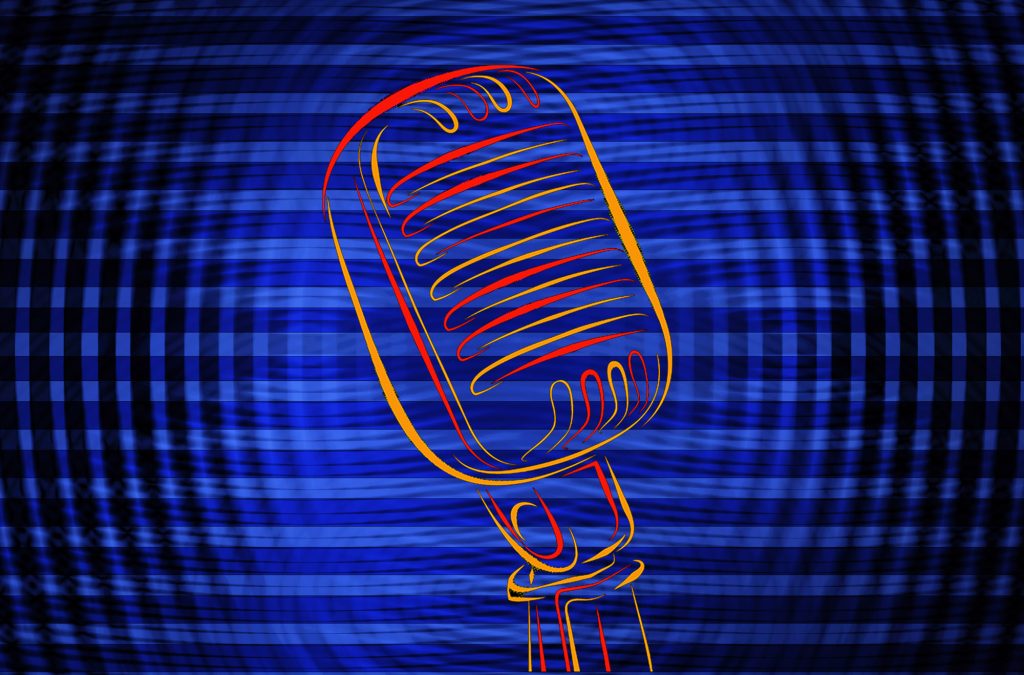 Microphones are arguably the most critical piece of equipment in the studio because they pick up the vibrations in the air that we know as sound and convert it to an electrical signal that you can record manipulate and reproduce. They are the interface between the physical world of sound and the world of recorded audio. Any discrepancies in the fidelity of the microphone become part of your recording.
It is essential to understand that microphones operate in a 3-dimensional space. It is also important to realize that there are no point sources of sound and that the sources we record have a physical size. The sound radiates from that whole physical source, and different sounds may radiate from different parts of it.
Consider an acoustic guitar. The guitar has a physical size of about 3 feet long, a foot and a half in width, and a thickness of six or more inches. Sound radiates from the whole body of the guitar, a different sound comes out of the soundhole, the strings radiate another sound, where the fingers pluck or strum the strings is one more sound, and the fingers of the other hand sliding along the fretboard produce a separate sound.
Imagine the microphone as a mixer that combines all of these sounds. Depending on the characteristics of the microphone, its directional pattern, and how we position it in 3-D space, it picks up a different mix of all these sounds. The signal coming out of the microphone cable is one-dimensional. Thus, the output of the microphone is the sum of all of those different sounds. They are processed as a single sound by any inline processing or in the DAW.
But we're not done yet; our imaginary mixer has additional channels! Besides the different sounds coming from the guitar, there are sound reflections off of the floor and the ceiling. There's sound reflected from the studio walls, noises occurring in the studio, and the sounds of the guitar player breathing and moving around. And if other instruments are being played at the same time, there is leakage from those. All of these sounds mix with the music from the guitar.
You can get more room sound by moving the microphone away from the guitar or less room sound by moving it closer. You can change the sound of the guitar by pointing your microphone at different parts of the guitar. And your choice of microphones affects the balance of all of these sounds. This whole mix then comes out of the microphone cable as a single monaural signal.
This signal coming out of the microphone cable is one-dimensional, a final mix. You can't change the balance of the mix in post-production. Any effects or processing that you do affects that whole mix of guitar and room sounds. That is why microphone choice and positioning are so critical.