Electro-Voice Windscreen Screws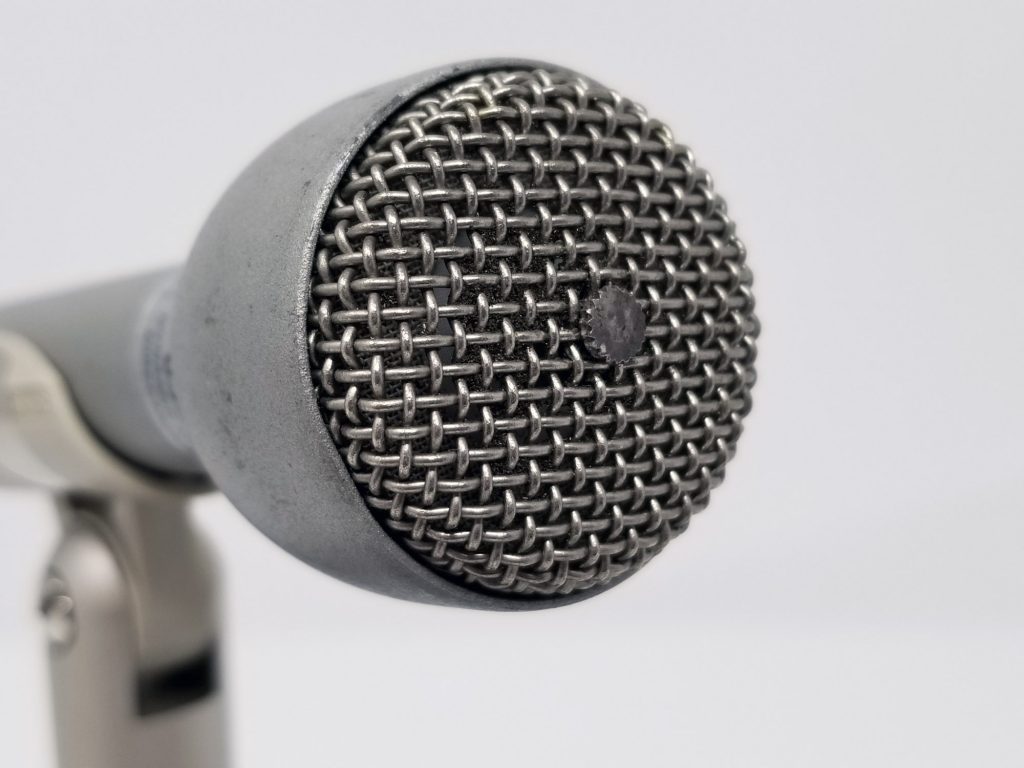 If you have any older Electro-Voice microphones like the RE-10 or RE-11, the RE-15 or RE-16, the 627A or a 635, you might have noticed that the windscreen is mounted to the microphone with a strange little screw that defies removal. This is a crown head or more specifically a #4 Gulmite screw.
The easy way to remove the screw is with a #4 Gulmite driver. The problem is that you cannot buy a #4 Gulmite driver anywhere. They show up on eBay once in a while, usually priced at around $50. Unless you repair many older EV mics this is likely a poor investment.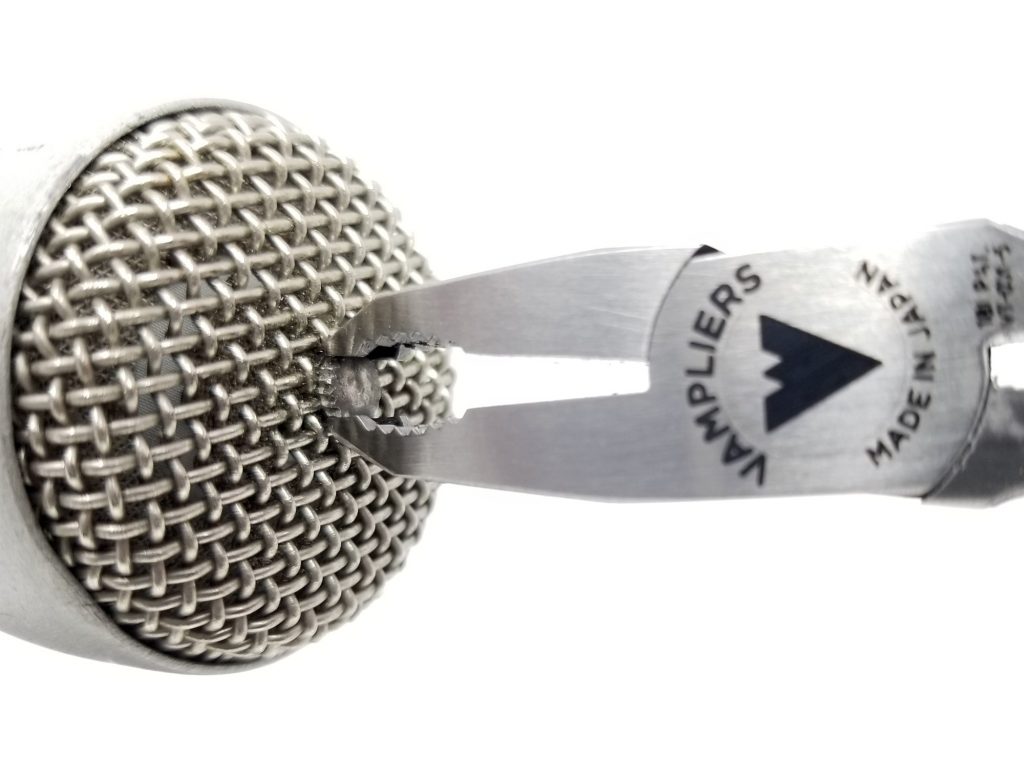 There is another solution, however. I discovered a tool, made by Vampire Tools, the Vampliers VT-001-5, which is a screw extraction pliers. These are designed for removing stripped screws, but they work extremely well for removing the Gulmite screws on older Electro-Voice microphones.
They also work very well for their designed use of removing stripped screws that can no longer be turned by a screwdriver. If you've ever repaired some of the newer imported microphones, you have likely run into this. Many of them use screws made from extremely soft metal and if you're not careful, they will strip easily.
This has become one of my favorite tools. It's available on Amazon where I paid about $27.00 for it and it has been worth every penny.