Testing the Recording Space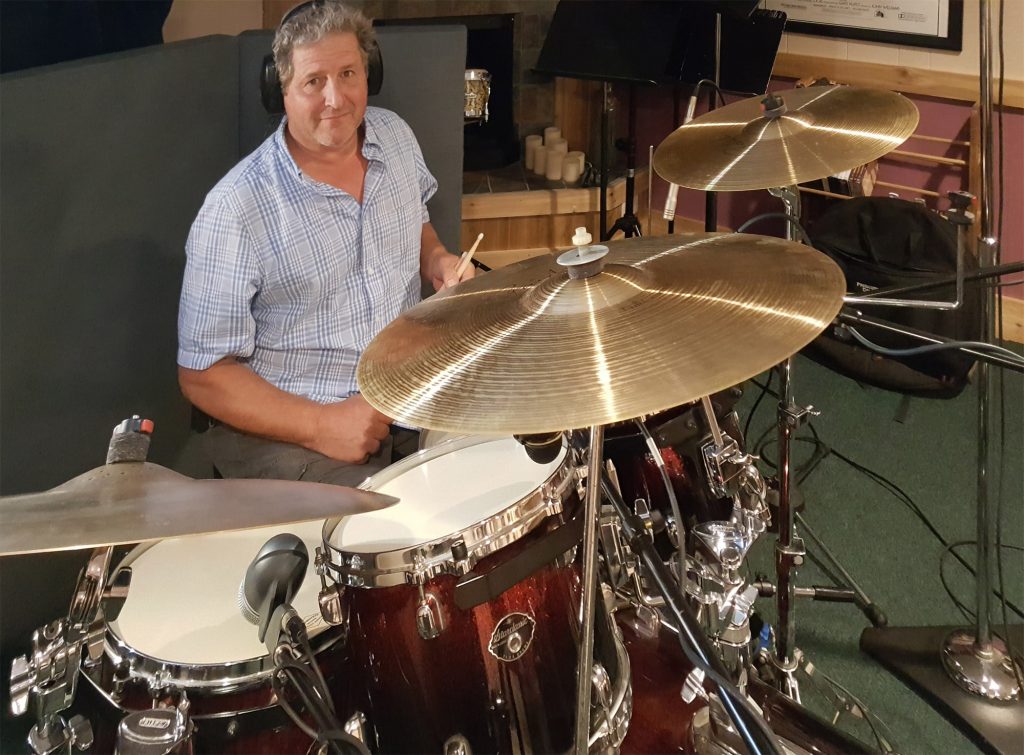 When I decided to move my studio home, I knew that I would be facing many compromises, the largest being that I would only be able to record a few musicians. I thought that drums might be a bit iffy and that any choir recording would be out. Nevertheless, Gary had a couple of projects in the works, one for Rory cooney and another for Tony Alonzo, so we decided to push the limits and see what we could get away with in my rec room.
The first gig was drums. Randy Carpenter came up from Louisianna to play drums on the album. We set up the drums and miked the set and just using the two overheads and the kick mike, an Audix D6, got a really nice sound. We miked the rest of the set and were extremely happy with what we heard.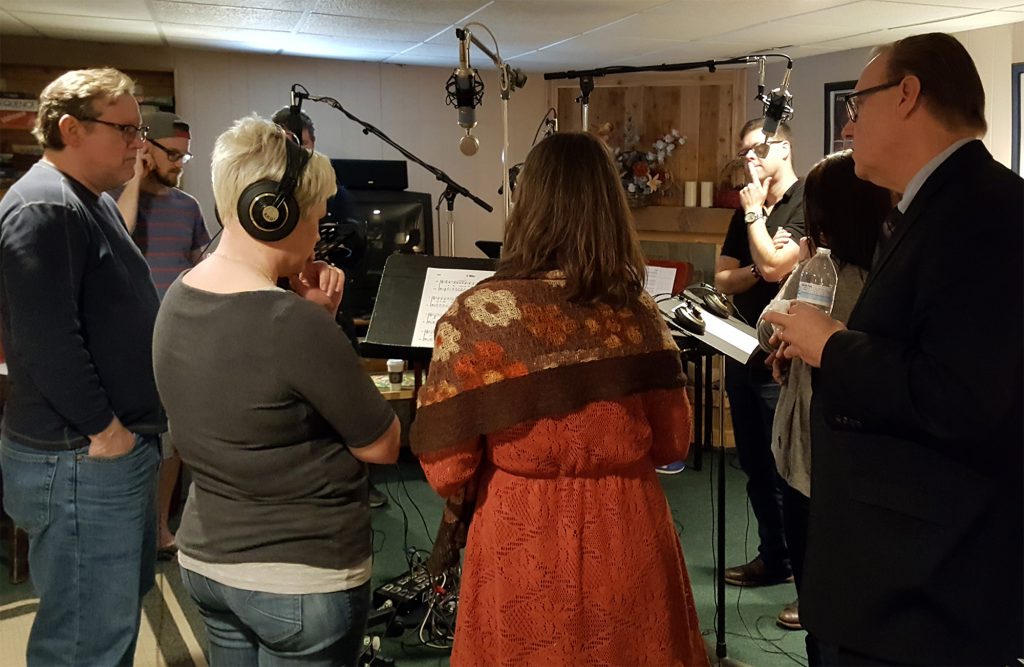 A few days later we recorded the choir tracks for several albums. We have a 12 voice SATB choir. We gathered them around the four microphones, one for each section. We tried a couple of tracks and I was ecstatic. The sound was clean and uncluttered. There was sufficient separation between the microphones and everyone loved working in this space. They all thought they could hear better and all thought it was more comfortable to work in as compared to the old space. The parking was a lot better also!
So we are happy. The studio will be much more useful than I could have hoped for. I'll still plan on doing some more tweaking with the sound treatment and with the arrangement of the room, but it is workable as it is.